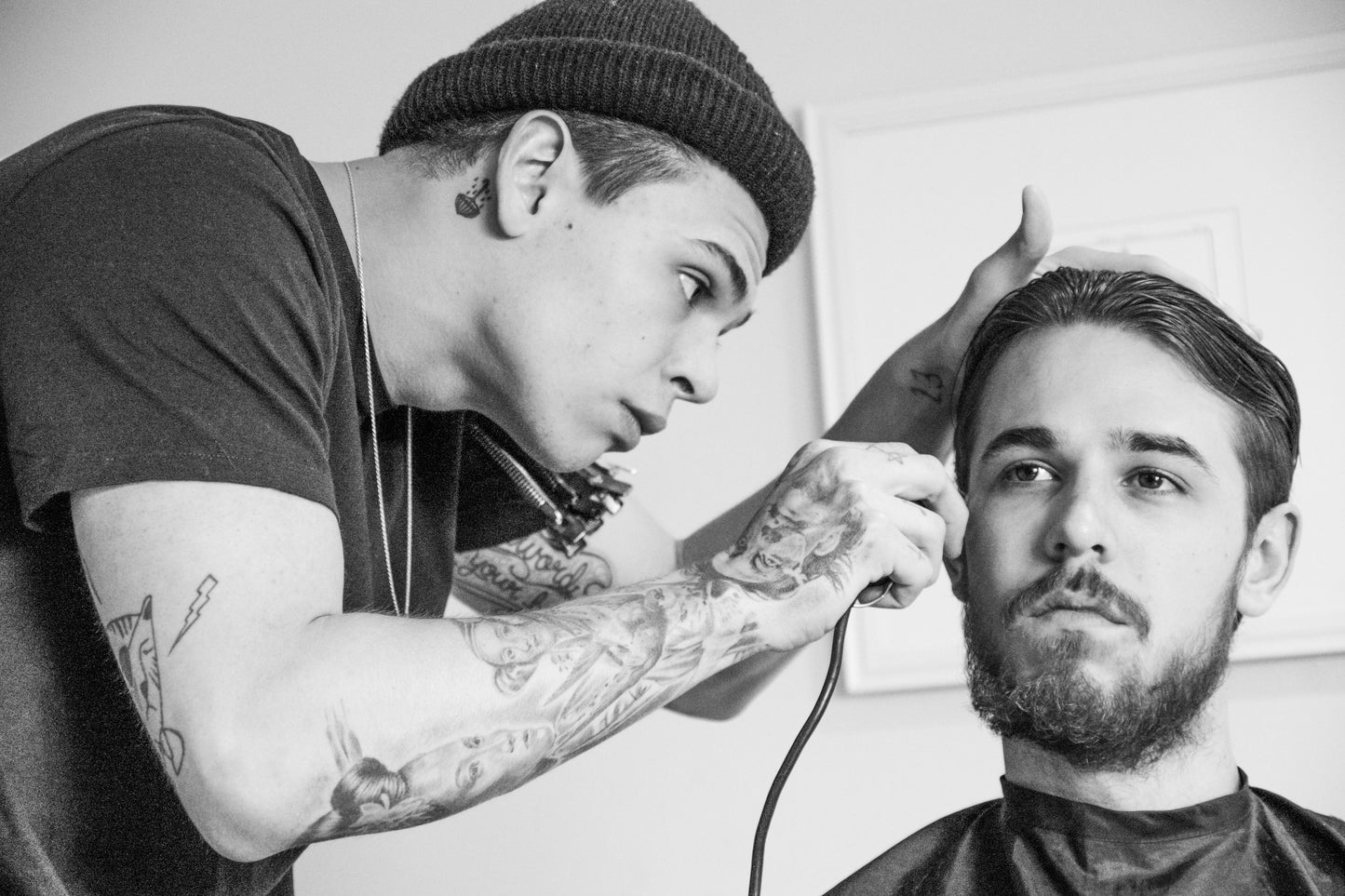 Profile: 23 years old / Tokyo Japan / American Barbershop Brooklyn - Shibuya
Q: What encouraged you to become a barber? 
I always like the idea of being an entrepreneur and creating my own business. When I joined the Navy in 2014 I quickly realized that I was not built for the military life and I began exploring other potential career opportunities. In 2015 I got stationed in Yokosuka Japan. It was there, I found my love for the fashion and beauty industry. I guess what made me want to start doing hair was getting horrible haircuts while we were on deployment. I believed if I was able to get some clippers in my hands and some level of knowledge I could do a better job than the barbers on the boat. 
Q: Did you face any challenges initially getting started in this line of work and how did you overcome them? 
My biggest challenge I faced was that I was still in the military and so I was not able to get an education and pursue the career I wanted. It was hard knowing I was wasting time doing something I had no interest in. 
Q: What's your favorite thing about cutting hair?  
My favorite thing about cutting hair is the people I am able to service. The beauty industry as a whole is one that will never lose that face-to-face connection with clients. 
Q: What sets your work apart from other barbers out there?  
I think one thing that sets me apart from most barbers is that I actually have a love for many different forms of art and I try to incorporate all of them with hair. I have been spending so much time learning about video production, photography, clothing design, and marketing. My dream has never been to make hair shorter, it has always been to make people happier.
Q: What's your favorite haircut to give to someone?
I think I am inspired heavily by the UK style barbering with really bold and straight styles such as a crop.
Q: What advice can you give to students wanting to become an official barber/stylist/entrepreneur?
I guess it goes with any profession but especially in hair styling / barbering the minute you think you know everything you will stop growing, so keep people around you that are trying to further their education. 
Q: Do you have any personal goals that you would like to accomplish by the end of this year?
Get Masons pomade distributed in JAPAN!!
Q: Where do you see yourself in 5 years? 
I plan to be doing more in the fashion industry expanding my love for photography, music, and beauty building more bridges between cultures. I plan to be back living in the US and operating my own business.